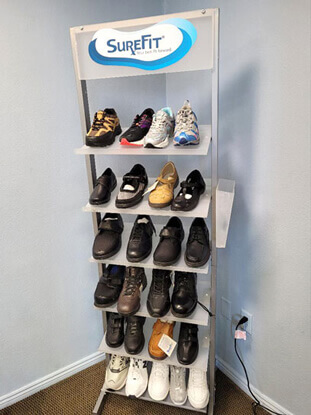 Find the right pair of shoes to help alleviate some of the discomforts that come from living with diabetes.
From extra-wide diabetic shoes to diabetic Velcro shoes, Complete Foot & Ankle Care offers the footwear you need to support your lifestyle. We are dedicated to providing affordable solutions that allow our customers to regain and maintain control of their health, comfort and well-being.
Being diabetic doesn't mean you need to make compromises on choice. We offer a broad selection of functional yet comfortable diabetic footwear for men at wholesale prices!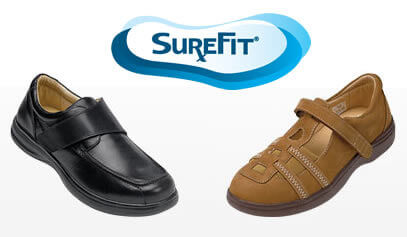 SureFit footwear is a leading provider of bracing and diabetic footwear and is highly recommended by doctors everywhere as a provider of the best diabetic shoes for men.
Finding the right footwear for your lifestyle doesn't need to be difficult. Complete Foot & Ankle Care is your one-stop shop for products that support your diabetic lifestyle.
We offer everything from athletic to casual footwear, so browse our selection from the comfort of your own home. Find the right pair today!